The coronavirus crisis has impacted far more than people's physical health from getting sick. The pandemic has led to countless unforeseen secondary issues involving mental health, the economy, and everyday interactions. Among these problems is the rise in drug overdoses from COVID-19.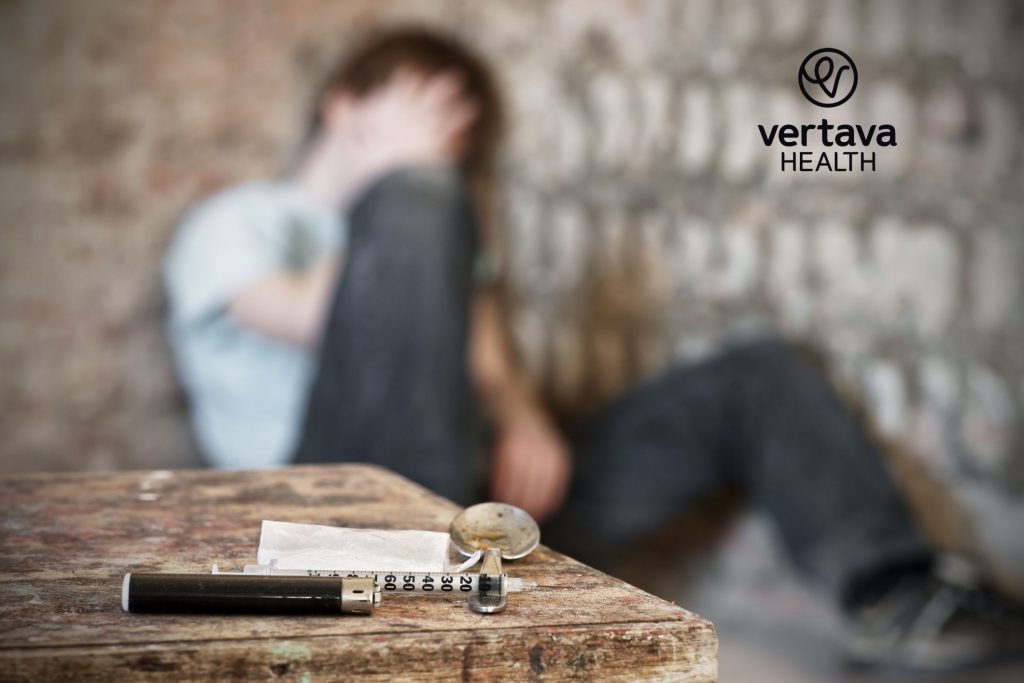 A Long-Standing Problem
Regardless of the coronavirus, drug overdoses in Ohio have been a major issue and have been steadily increasing for several years before peaking in 2017.1 In particular, opioids seem to be the leading source of the problem. With an increase in opioid overdoses, prescription painkiller use, and the number of people needing opioid addiction treatment in Ohio, the state has been struggling to fight the opioid epidemic. Although opioid overdose deaths in the state decreased from 4,293 in 2017 to 3,237 in 2018,1 the total number of Ohio drug overdoses from opioids is still alarmingly high. In fact, Ohio has one of the highest rates of overdose deaths involving opioids falling just behind West Virginia, Maryland, and New Hampshire.2
Overdoses in Ohio & COVID-19
Although the number of drug overdoses in Ohio involving opioids decreased for the first time in 2018 since 2009, this problem is far from over and because of the state of the world, it may now be getting worse once more.1 Many states have seen increases in the number of drug overdoses since the beginning of the coronavirus crisis in March. In Franklin County, home to Columbus, Ohio, the coroner reported that fatal drug overdoses increased by 75% in the first half of 2020 compared to the same time in 2019.3 Another report from Cuyahoga County, that includes the city of Cleveland, found that the area is on pace to surpass their number of drug overdose deaths from 2017, the highest currently on record.4 These large numbers surrounding coronavirus crisis drug overdoses in Ohio cities especially are likely due in part to several factors such as depression, isolation, grief, financial problems, and limited access to helpful resources. Preventative campaigns, harm reduction strategies, and substance use and mental health care in Columbus, Cleveland, and other large cities that have seen similar spikes could help keep these problems from getting worse. With the number of COVID-19 cases back on the rise in a lot of areas, the problem is far from over. Many people also suspect that the crisis will have a lasting impact on a variety of matters including substance use even after the virus is under control. The high number of drug overdoses in Ohio from the coronavirus crisis may continue for several months to come. As a drug treatment center in Ohio, we are here to help those in need during this trying time. If you or someone you love is struggling, do not wait to get help. Our facility remains open and following CDC guidelines to safely care for patients working toward recovery. Contact us today to learn more. At The Bluffs, we are here for you.
The coronavirus pandemic has brought about numerous challenges, and one of the most concerning issues is the surge in drug overdoses in Ohio. In this article, we delve into the profound impact of the pandemic on drug overdoses, exploring the statistics, causes, and potential solutions to this alarming problem.
The Coronavirus crisis has affected various aspects of our lives, and one of the less discussed yet deeply troubling consequences is the rise in drug overdoses. This article sheds light on this issue, providing valuable insights into the situation in Ohio.
Causes and Contributing Factors:
Several factors have contributed to the rise in drug overdoses during the Coronavirus crisis:
Social Isolation: Lockdowns and social distancing measures have left many individuals feeling isolated and anxious, driving them towards substance abuse.
Disruption of Treatment: Many addiction treatment services were disrupted due to the pandemic, making it harder for individuals to access help.
Economic Stress: Job losses and financial hardships have caused stress and uncertainty, leading some to turn to drugs as a coping mechanism.
Solutions and Support:
Addressing the drug overdose crisis in Ohio requires a multi-faceted approach:
Access to Treatment: Ensuring that addiction treatment services are available and accessible to those in need is crucial.
Mental Health Support: Providing mental health resources and support for individuals struggling with the emotional toll of the pandemic.
Community Outreach: Engaging in community-based initiatives to raise awareness and reduce the stigma associated with addiction.
Conclusion:
The coronavirus crisis has exposed the vulnerability of individuals struggling with addiction, highlighting the need for immediate action. By understanding the causes and effects of drug overdoses in Ohio during the pandemic, we can work towards creating a supportive and compassionate environment for those affected.